But the fact of the matter is, the building trade is as strong as ever. Professional Suffolk builders are in high demand, especially with the growing trend in home renovations and bespoke new builds. If you are considering large work, either alterations, extensions, new builds or major renovations, you'd be well advised to at least consult a reputable local building contractor. The work may be more complex than you originally think, it may require careful, expert planning, or it may involve work by several different tradesmen that you may not realise. Typical examples include
Self-build: Building your own home is the dream of many people. Although planning regulations or budget constraints may prevent it from being the home of your dreams. A professional Suffolk builder can advise you, even if you want to carry out much of the work yourself. Of course it may be that you want all of the work to be carried out by a professional, so it would be best to get in touch with a builder at the earliest opportunity.
Major renovations: There has been a growth in 'property development' for several years as a means of investing money, buying a property with the intention of renovating it to sell or rent. Television programmes have been driving this forward and property development is open to everyone who can get a mortgage and wants to try. Unfortunately, there is some considerable danger in that unless the renovations go smoothly, you can end up losing money. You must take any renovations or development seriously and first time developers often underestimate the time, cost and complexity of the work. Getting in touch with a builder before you sign anything can be wise move as you can be given a good idea of the options available, timescales and budgets. This would be on top of the professional surveyor you should always get if you are thinking of buying any property.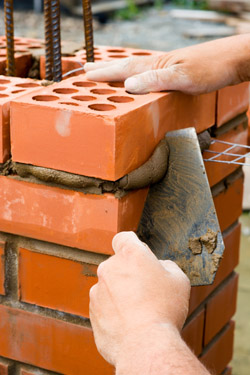 See our recommended builders who work across Suffolk and the surrounding areas.